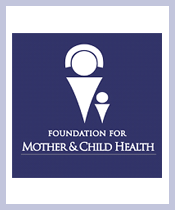 Foundation For Mother & Child Health
Foundation For Mother And Child Health Room No. 9 & 10, Ground Floor, Ganraj Apartments Ganesh Nagar D, J R Boricha Marg, Mahalaxmi East Mumbai 400011 , Mumbai, Maharashtra, India, 400034
Email: piyasree.m@fmch-india.org
Website: www.motherandchildhealth.wordpress.com

Charity Bib Status: Sold out

About NGO:
FMCH India is an organization dedicated to eradication of malnutrition amongst children aged 0 to 6 from economically underprivileged communities. At FMCH we believe that early health care and balanced nutrition are critical for a child to reach his/her full potential.
In addition to significantly increasing awareness about health and nutrition, our work has provided enormous benefits to the community that we cater to. We started in 2005 reaching out to just 108 families in Dhobi Ghat, Mahalaxmi. With our dedicated intervention and regular health checks, we have grown to cover more and more families over the years -now FMCH helps over 1,000 children and pregnant mothers. We achieve successful intervention through:
Medical support - through bi-weekly pediatric clinics where each child is provided with vitamins, micro-nutrients, supplementary iron, de-worming and vaccinations
Nutrition support -through counseling, nutrition education, supplementary nutrition, and intensive feeding program
Awareness - through awareness sessions on nutrition, health & hygiene, child development
Community Volunteer Support Programmes - by empowering women in the community to support their peers and spread the word about good nutrition
Fund Usage:

2011 to 2012 saw a rapid growth in demand for our interventions in the Dhobi Ghat area of Mumbai. By 2013 we hope to extend our reach to more families in our communities. Along with supporting the day to day running costs of our existing clinics and team of specialist nutritionists and healthcare workers, we also plan to open a third clinic and implement Community Support Volunteer and Pregnancy Club programmes.
With a third clinic, we can widen the FMCH net to sustain the lives of a further 300 mothers and children.
Our Community Support Volunteer ("Big Sister") programme is an important initiative to create peer educators within the community who will directly support the Foundation's work and educate others about good health. We need help raising funds to recruit and train at least 30 of these peer educators with the hope that we can expand the programme in the future.
The pregnancy club is another initiative that will help to educate pregnant mothers about good nutrition before their children are born and before bad habits can be formed. We will use raised funds to roll out the programme with specific expenditure being on text books, room hire, speakers and cooking demonstrations.
Impact:
CASE STUDY: Smriti
One year old Smriti weighs just about 6 kgs. When she first came to FMCH, she was suffering from Tuberculosis and had to be hospitalized for almost a month. The disease left her very weak, and her severe malnourished status threatened her life.
The team at FMCH took special care of Smriti once she was discharged from the hospital. The team kept careful watch on her treatment, as well as her diet. Smriti's family was counseled continuously on the nature of her nutrition status, her dietary requirements, preparation of special nutritious meals as well as care giving. Supplementary nutrition in the form of a special porridge, and other iron-rich meals was given to her every day. Her growth was monitored weekly by the FMCH staff at the medical clinic.
Today Smriti is well on her way to recovery. She is not only gaining weight but also steadily getting taller! While she still has a long way to go in terms of complete recovery, both her family and FMCH team is happy that she is on the right track
Page Url :
http://www.unitedwaymumbai.org/ngo70_fmch.htm
Online donations are now closed for SCMM'13'
Founded Year:
2006
Cause category: Health
Our Supporters
You can raise funds by placing this donation widget on your web page or blog. Please click on the image.