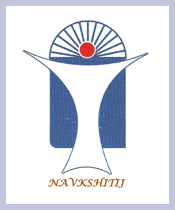 Navkshitij
Next To Zp School, Kasarsai Road, Marunji Village, Taluka Mulshi, Pune, Maharashtra, India, 411057
Email: navkshitij@rediffmail.com/info@navkshitij.org
Website: www.navkshitij.org

Charity Bib Status: Sold out

About NGO:
Navkshitij, Pune, is a registered NGO founded in 2003, offering permanent residence for Mentally Challenged Adults (MCF). Currently, Navkshitij houses 35 MCF. Plans are afoot to start a second unit for 40 MCF. Navkshitij has 80G exemption and FCRA approval for accepting foreign donations. What differentiates Navkshitij from similar institutions is that it offers complete care for mentally challenged adults for their entire lifetime. Once mentally challenged children attain adulthood, it becomes increasingly difficult for their ageing parents to meet their ever evolving needs. It makes the parents anxious about the fate of their beloved children when they (the parents) are no more. Navkshitij offers such parents more than just a ray of hope. Simply put, through rehabilitating mentally challenged adults, Navkshitij rehabilitates their families. Navkshitij needs support from the society and corporates for taking this through and offering the MCF quality life. How can they help us? Through sponsoring an MCF; sponsoring monthly expenses, staff salaries etc.; sponsoring our special events such as Hill Climbing Competition and Drama Contest (both exclusively for MCF); making donations to our corpus fund; and, contributing time and skills. They can help through making contributions for our second unit, plans for which is ready.
Fund Usage:

The society is not familiar with the problem that weighs upon parents of mentally challenged adults - What after me? The current infrastructure of government as well as non-governmental organisations is highly inadequate. Seeing this problem, Navkshitij has started a residential project for mentally challenged adults, where they will stay all their life. We are all well aware that our mentally challenged friends will never become self-sufficient. Our aim at Navkshitij is to give them a life of dignity, health and happiness.
There is a workshop which includes a chocolate making unit; arts and crafts unit where the MCF make greeting cards, tie and dye duppattas, candles, and floaters, lanterns, diyas, handmade paper bags etc.; pottery unit. We also have adventure and cultural activities.
We are planning a second unit, which is a pressing need today, considering there are 20,000 MCA in Pune alone.
The funds raised through donor support will be utilized for all these activities and for building the second unit. It will also be used to bridge our monthly deficit of Rs. 40,000.
Impact:
Perseverance pays The story of Shalaka's transformation Shalaka joined Navkshitij in 2009. When she came she was a very lethargic girl. She used to sleep all day long. She was not interested in taking part in any of the activities at Navkshitij. Many a time, she would gulp down the food, causing chocking in the throat. She also used to drink large amounts of water. Even six months after joining, there seemed to be no improvement in her behaviour. But the management and staff at Navkshitij did not give up. Their perseverance finally yielded results. After a few days, she started interacting with her caretaker and opened out to her friends. She began visiting the workshop, though only to watch the others. Slowly, she began to involve herself in the activities. It was an unforgettable day for Navkshitij staff, when she said she would join everyone for a trek to Shivneri. Today, Shalaka is a very happy person, taking part in almost all the activities. She has learned to eat slowly. Her self-esteem has increased. She is a confident lady now. Her parents are also very happy today. This is the result of the untiring efforts of Navkshitij staff.
Page Url :
http://www.unitedwaymumbai.org/ngo260_navkshitij.htm
Online donations are now closed for SCMM'13'
Founded Year:
2003
Cause category: Disability
You can raise funds by placing this donation widget on your web page or blog. Please click on the image.