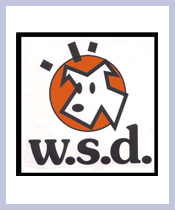 The Welfare Of Stray Dogs
The Welfare Of Stray Dogs. C/o Mr. F. Broacha, 2nd Flr., Yeshwant Chambers, B. Bharucha Marg, Kala Ghoda, Mumbai, India, 400 023
Email: wsdindia@gmail.com
Website: www.wsdindia.org

Charity Bib Status: Not available

About NGO:
The Welfare of Stray Dogs (WSD) is a registered animal welfare Non Government Organisation (NGO) that has been carrying out a mass sterilization and immunization programme for stray dogs in Mumbai since 1994. WSD has sterilized more than 44,500 strays and impacted the lives of more than 1,20,000. WSD's activities also include an on-site first aid, adoption, mass-immunization of stray dogs against rabies & education and awareness programmes. WSD spends more than four lakhs per month on the above mentioned activities and raises money through donations. WSD also depends on volunteers to help out with various activities. MISSION -To ensure the best possible care for stray dogs by taking a pragmatic, effective and solution-oriented approach. VISION -To better relationships between human beings and stray dogs AIMS -
To eradicate rabies in Mumbai
To control the stray dog population
To educate the public about rabies prevention
To promote the adoption of stray/homeless animals
Fund Usage:
Project 1 -ON-SITE RABIES VACCINATION PROGRAMME WSD carries out mass immunization programmes of re-vaccinating stray dogs against rabies. This is carried out on every Saturday and WSD covers all areas within in Mumbai city limits BUDGET - Rabies Immunization programme (3000 dogs) A Rabies Vaccine 75,000 B Salaries-Field Staff 20,000 C Conveyance 5,000 Total Rs 1,00,000 Project - 2 On Site Programmes (First Aid) - Annual costs Trained on-site field personnel and volunteers attend to first-aid cases from the calls that are received on WSD's help-line. Stray dogs are treated for maggot wounds, cuts, bites and skin problems. WSD currently covers Cuffe Parade to Bandra/Sion and co-ordinates with other NGO's for areas not covered by us. Many stray dogs in need
Impact:
WSD was established in 1985 with the objective of having a more effective and humane system to reach the above-mentioned objectives. In 1989, WSD convinced the BMC to let it sterilize some dogs every month and the BMC did not kill them. Eventually killing of stray dogs stopped in 1994 in Mumbai and in 1998 in Navi Mumbai (WSD approached the Hon'ble Mumbai High Court to put a stay on killing of strays in Navi Mumbai and was an intervener in Mumbai) WSD was allotted the ward's A B, C and D. (South Mumbai) There is a clear visible decrease in the stray dog population and fewer complaints in these wards. In fact WSD has a pro-active system wherein we have mapped the areas and the dogs are re-vaccinated every year against rabies. Also the education programme which last year and this year has focused on municipal schools covers dog bite and rabies prevention. This has impacted in the reduction of dog-bites
Page Url :
http://www.unitedwaymumbai.org/ngo230_wsd.htm

Online donations are now closed for SCMM'13'
Founded Year:
1985
Cause category: Environment & Animal Protection
Telephone: 022-64222838/022-23060275/9819100808
Our Supporters
You can raise funds by placing this donation widget on your web page or blog. Please click on the image.