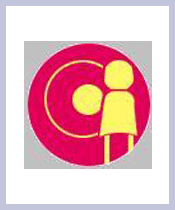 Voice of World
3,chidam Mudi Lane, Kolkatta, West Bengal, India, 700006
Founded Year: 1992
Cause category: Education
Telephone: 91-9433209311
Charity Bib Status:
Not Available
Raised by 0 contributors.


Donations for SCMM 2015 are closed. Thank you.
About NGO:
"Voice of World is a multi-unit non-profiting Social Welfare Organization, especially for the visually challenged students. It has registration, recognition, and licence of various Government Departments.
Its present core activities are educating the handicapped especially the sightless upto Maters Degree and helping in their social rehabilitation to attain their station in life.
The organization provides training in life skills to its beneficiaries with the support of several corporate houses, social organizations, professionals, members of the public and NRIs.
The organization has been providing multifarious services to the multi-impaired sightless children and female destitutes with handicap for last two years. Medical services launched by VOW have greatly benefited the socially disadvantaged people of the locality.
We have separate home for destitute women and men detached from their families.
We have set up free education centres at different remote villages for the children of the poor, tribal, and minority families."
Fund Usage:

"Voice of World plans to build institutional building of its blind school, dormitories for boys, girls & staffs. Boarding house, vocational training centre etc. about 10 KM away from the city on its own 21600 Sft. land in stages total cost of which has been roughly estimated as 40 cores of Indian rupees.
The project has just started to come up and is expected to take 5 years."