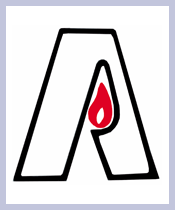 Alert- India
B-9, Mira Mansion, Sion (west), Mumbai, Maharashtra, India, 400022
Email: alertveera@gmail.com, alert@bom5.vsnl.net.in
Website: www.alert-india.org.in

Charity Bib Status: Sold out

About NGO:
ALERT INDIA IS A CHARITABLE ORGANIZATION CARRYING OUT LEPROSY CONTROL ACTIVITIES FOR THE LAST 34 YEARS. APART FROM DETECTION AND TREATMENT OF LEPROSY, EDUCATIONAL CAMPAIGNS ARE CONDUCTED IN SCHOOLS, SLUMS AND VILLAGES, CREATING AWARENESS ABOUT THE EARLY SIGNS OF LEPROSY AND ITS TREATMENT. WE ALSO HAVE SPECIALIZED PHYSIOTHERAPY AND FOOTWEAR CENTRE, PROVIDING FREE TREATMENT FOR PATIENTS WITH DISABILITIES AND DEFORMITIES. ECONOMIC ASSISTANCE TO NEEDY PATIENTS AND THEIR CHILDREN ARE ALSO GIVEN.
BESIDES LEPROSY CONTROL WORK, WE ALSO HAVE PROJECTS FOR TUBERCULOSIS PATIENTS, AIDS AWARENESS AND COMMUNITY WELFARE. DONATIONS TO ALERT-INDIA ARE EXEMPTED UNDER IT SECTION 80G, 35AC (100% TAX EXEMPTION) (APPLIED FOR RENEWAL) ALONG WITH AN FCRA PERMISSION.
Fund Usage:

Child Sponsorship Project and leprosy rehabilitation services
(1) TO UTILISE DONATION TO SPONSOR CHILDREN WITH LEPROSY AND LEPROSY AFFECTED PERSON'S CHILDREN FOR SPONSORING THEIR EDUCATION (FEES, STATIONARY, UNIFORM, BOOKS AS PER THE NEED), MEDICAL NEEDS (ANY AILMENT) OR ANY TRAINING AS THE CASE MAY BE FOR 300 CHILDREN @ RS.500 PER MONTH.
(2) FOR ACTIVITIES OF OUR COMMUNITY EDUCATION UNIT INVOLVED IN TRAINING COMMUNITY HEALTH WORKERS AND COMMUNITY LEVEL EDUCATION CAMPAIGN AND COUNSELING AND GUIDANCE ON REPRODUCTIVE HEALTH FOR WOMEN IN THE SLUM COMMUNITY.
(3) SPONSORING STUDENTS FROM LEPROSY SUFFERERS FAMILIES FOR SKILL / PROFESSIONAL EDUCATION.
(4) PRODUCTION AND DISTRIBUTION OF PROTECTIVE FOOTWEAR AND OTHER AIDS FOR THE LEPROSY AFFECTED.
Impact:
Asmita Salve, a 7 year old, 1st std. student of Ramabai Municipal School No.2, Ghatkopar (E) was detected with multi-bacillary leprosy, which is highly infectious. Around this time she was also suffering from early deformity, i.e. clawing of fingers. The disease detection was done by ALERT-INDIA's paramedical team during a routine school survey. Her treatment lasted for a prolonged period as she also suffered from reaction due to her immune response. She had to be administered the stipulated steroid treatment. In addition, she also availed of regular physiotherapy at ALERT's physiotherapy centre. Post this which there was substantial reversal of her deformity.
Now Asmita Salve is completely cured and is in 5th standard. Asmita has been living with her grandmother since her father's demise 5 years ago. Her mother remarried and did not take Asmita along. Both her uncles who were living with the grandmother died of TB. Hence, Asmita is in constant surveillance under ALERT-INDIA's medical team for both leprosy and T.B. The family is far below poverty line. Her grandmother, sole provider, works as a helper in a factory earning Rs.4,000/- per month.
Now Asmita is doing very well in her school. ALERT-INDIA continues to support all her educational requirements. Asmita is one amongst the thousands that ALERT-INDIA is supporting since its inception 34 years ago.
Page Url :
http://www.unitedwaymumbai.org/ngo17_alert_india.htm
Online donations are now closed for SCMM'13'
Founded Year:
1978
Cause category: Disability
Telephone: 77380 55755, 2403 3081& 2403 3081
You can raise funds by placing this donation widget on your web page or blog. Please click on the image.